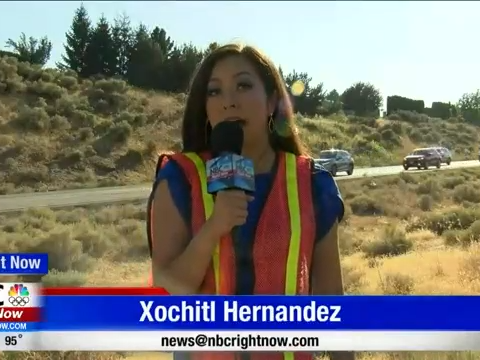 RICHLAND, WA – A car rolled over on the I-82 east after it's tire ruptured. There are no fatalities but the driver had serious injuries.
Washington State patrol, Richland Fire Department, Richland Police Department, Benton County Sheriffs, and Benton Fire Department were all on scene and redirecting traffic.
WSP said they received the call that the car rolled over on the freeway at about 3:55pm today.
Traffic was stopped for about 30 minutes but then was opened back up.
two males were in the car. The driver was an older male, about 59 years old, and the passenger was a younger male. Both were not wearing a seat belt and were ejected from the car upon rolling over. The car was partially on top of the driver when authorities arrived on scene.
The driver of the car was transported to Trios suffering serious head lacerations. The passenger has less serious lacerations and a p[possible concussion.
No drugs or alcohol were reported as a cause for the roll over. Just the ruptured tired that flung into the air.
The investigation in still underway by WSP.
This is a developing story, which means information could change. We are working to report timely and accurate information as we get it.
Source: NBC Right Now