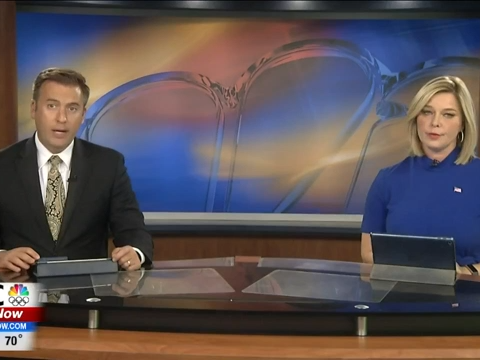 Pasco, WA – The Pasco School District is putting stricter protocols in place for bus drivers following the stabbing of bus driver Richard Lenhard. The school district said the new rules are in place to help bus drivers and students feel safer.
The previous rules allowed for adults to speak to the bus driver at the front door of the bus, however, unauthorized adults were not allowed on the bus. The new rules require the bus driver to direct unauthorized adults to the driver side window if they wish to speak to the bus driver.
Director of Public Affairs for PSD Shane Edinger said bus drivers will have some discretion as to who is an unauthorized adult.
"This adjustment in our protocols and in our procedures is to provide a level of safety and security for our bus drivers in light of what's happened," Edinger said.
The Washington Schools Risk Management Pool (WSRMP) – the district's insurance company – will also review the pick up and drop off locations at all their schools to access the risk of those locations.
WSRMP tells me they don't normally do these kinds of reviews unless they're asked to and they don't have a set procedure for it. For now, they plan to review the OSPI guidelines that schools must follow to see if the Pasco School District is following them.
Executive Director of WSRMP Deborah Callahan said from what they've heard about the case so far, they say they don't believe the district broke any rules.
"Part of our response is because what we've read about and heard from the district it doesn't sound like they did anything wrong," Callahan said. "They are an excellent and outstanding district and they're always concerned about student and staff safety so at this point we are waiting for additional facts to guide that review."
The school district hopes that the review and the change in rules will help bring the community some peace of mind.
"We want to make sure that our families know that we're doing everything we can to make sure our students are safe and our drivers are safe and that we're doing everything we can to keep everybody in a good place," Edinger said.
The district also hopes to get more answers about why this tragedy occurred.
Source: NBC Right Now