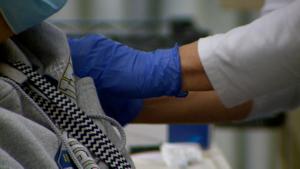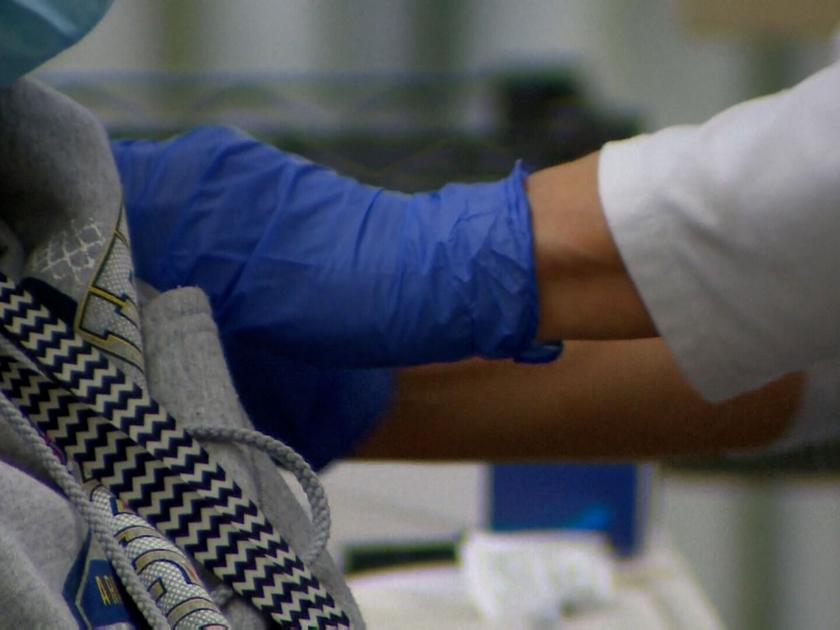 OLYMPIA, WA – Following Governor Inslee's COVID-19 vaccine mandate announcement for state and health care employees, many are reaching out to NBC Right Now asking if the mandates are in fact legal.
Those questioning the move want to know if it can be done with a vaccine that is only authorized by the FDA for emergency use during a pandemic.
Here's what the U.S Department of Justice and Governor's office had to say.
An 18 page memo released last month from the office of legal counsel for the DOJ outlines the issue and says the EUA or emergency use authorization for the COVID-19 vaccine "concerns only the provision of information to potential vaccine recipients and does not prohibit public or private entities from imposing vaccination requirements for vaccines that are subject to EUAs."
In short the DOJ's legal opinion says federal and state governments are not prohibited by federal law from imposing vaccination mandates, even when the only vaccines available are those authorized under the FDA'S Emergency Use Authorizations.
When NBC Right Now reached out to the Governor Inslee's office they reiterated the DOJ's legal opinion with a statement reading:
"The governor has broad emergency authority under state law (RCW 43.06.220) after declaring a state of emergency. In response to the emergency COVID-19 pandemic, the governor declared a state of emergency on February 29, 2020. That emergency declaration remains in place today, and we are seeing new COVID variants (like the Delta variant) that are even more transmissible than the virus that emerged in late 2019. In such an emergency, the governor is authorized to both suspend statutes and prohibit any activity if he reasonably believes that doing so will help preserve and maintain life, health, property or the public peace.
The governor has used this authority to prohibit most state employees from engaging in work for the state unless the employees are fully vaccinated by October 18. He has used this same authority to prohibit these state agencies from employing or continuing to employ workers unless those workers are fully vaccinated by October 18.
Every job places limits on a worker's behavior. These workers are not required to work for the state and they may seek employment elsewhere.
The governor's duty is to protect the public. The best tool we have to protect the public is vaccines. State workers work in every county in our state. They often engage with the public as part of their jobs. But they all engage, to varying degrees, with their communities (family, friends, businesses) outside of work hours.
On July 6, 2021, the Office of Legal Counsel of the US Department of Justice issued a legal opinion stating that federal and state governments were not prohibited by federal law from imposing vaccination mandates, even when the only vaccines available are those authorized under the US Food and Drug Administration Emergency Use Authorizations. The federal courts that have ruled on this legal question have agreed.
Earlier this year, on June 12, 2021, a federal district court in Texas rejected a challenge brought by hospital employees to the hospital's mandatory COVID-19 policy for employees. (Bridges, et al v. Houston Methodist Hospital et al). The hospital employees made several arguments in their lawsuit, including the argument that it was unlawful for the hospital to require that employees be vaccinated by an emergency use authorized vaccine. The court rejected that argument. A federal district court judge in Indiana likewise rejected this argument when made by a group of college students who filed suit challenging Indiana University's COVID-19 vaccination requirement (Klaassen v. Trustees of Indiana Univ.).
COVID-19 vaccines are safe and effective. COVID-19 vaccines were evaluated in clinical trials involving tens of thousands of participants and met the U.S. Food & Drug Administration's (FDA) rigorous scientific standards for safety, effectiveness, and manufacturing quality needed to support emergency use authorization.
To date, at least 4.48 billion COVID-19 vaccine doses have been given in the world; more than 346 million doses of COVID-19 vaccines have been given in the United States; and 8.2 million of those doses were administered in Washington. Full licensure of these vaccines by the FDA is anticipated in the near future."
Legal experts also say most non-union companies have legal rights to create a wide scope of requirements because the employment is "at will."
Meaning those companies can fire you for any legal reason, which includes the refusal to comply with a COVID vaccine requirement.
Right now Pfizer, Moderna and Johnson and Johnson vaccines are safe and efficient under the FDA's emergency use authorization which includes the pandemic we are currently in.
However, Pfizer is looking to get fully approved by the FDA in the coming weeks. According to the New York Times, that could be as early as September.
Source: NBC Right Now