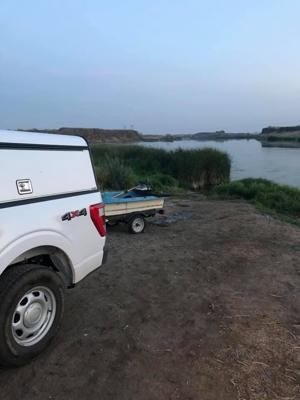 FRANKLIN COUNTY, WA – Franklin County Sheriff's deputies are still looking for a 35-year-old boater after they found a man dead and a boat underwater in Chance Lake Wednesday.
Franklin County Sheriff's deputies responded to a call at Chance Lake for a submerged boat. When deputies arrived they found the small boat under water. Dive Rescue was then called to the scene.
Dive Rescue was able to recover the deceased boat owner. He is an 80 year old man from Grandview. It is reported that his 35 year old friend from Grandview was suppose to be with him but we have not yet been able to locate his friend.
Deputies are still investigating and Dive Rescue will be back out searching for the missing 35 year old man.
The names will be released by the Franklin County Coroner.
Source: NBC Right Now