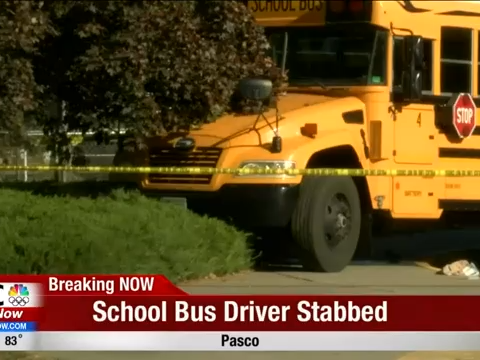 PASCO, WA – A school bus driver was stabbed at Longfellow Elementary in Pasco Friday afternoon.
Pasco Police tell NBC Right now that an older adult male stabbed the bus driver however it is unclear whether or not the bus driver was driving at the time he was stabbed. Children were on the bus at the time of the stabbing but no children were injured.
When Police arrived the bus was found crashed into bushes on the side of the road. The adult male is in custody so there is no threat to the public at this time. The bus driver was taken to the hospital where he died of his injuries.
This is a developing story, which means information could change. We are working to report timely and accurate information as we get it.
Source: NBC Right Now